Source: Lea Caroline Cudjoe/Radio Gold/Sports
Ex-Ghana international, John Painstil has stated the Black Stars defeat to Brazilian in a recent friendly will not affect player psychology.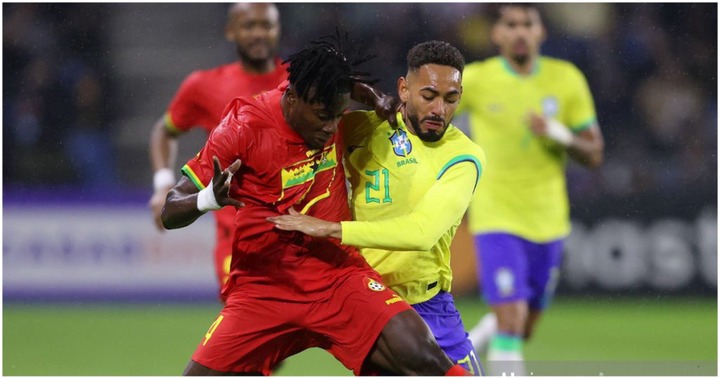 Painstil, who was part of the Black Stars' last two defeats to Brazil believes the team will overcome the defeat because of their experienced coach.
"I do not think Coach Otto Addo will sit down for this kind of result through the experiment matches to affects the players", he noted.
"Psychologically, is not going to affect them, because they are all experienced, they are playing in Europe".
"They understand that this game is part of our preparations and also the message that will come from the coach will also motivate them. That will help them to keep this result behind".
"They have experienced coach, a coach who has tasted the World Cup before and he knows how to manage those players".
Ghana 3-0 to Brazil on Friday in France with goals from Richarlison and Marquinhos in a World Cup preparatory game.