The game between Ghana and the Korean Republic has given a lot of Ghanaians hope for the team to qualify for the next stage of the competition – Sulley Muntari
The match ended with three goals to two in favor of the Black Stars after the Ghanaian side hold the Korean Republic throughout the ninety minutes.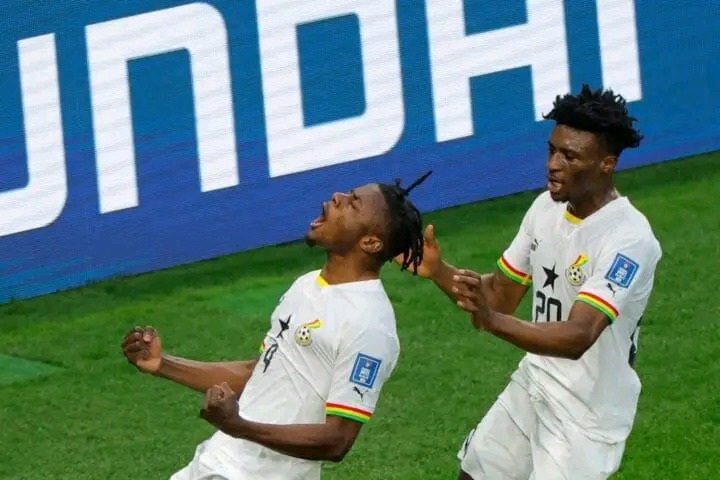 After the game, Sulley Muntari went to the field to congratulate the players for securing a victory for Ghana. He was seen on the field with a Ghanaian defender, Daniel Amartey giving him a sort of encouragement and also congratulating him for his defensive ability toward the Koreans.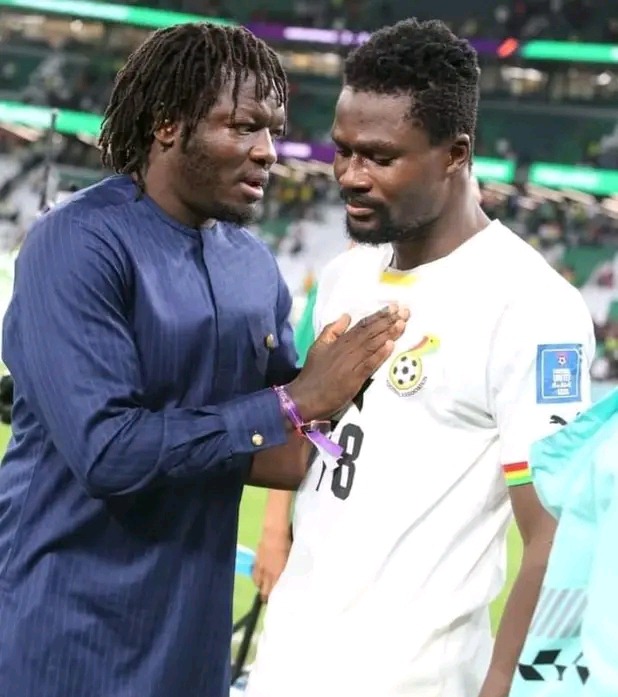 Sulley Muntari is one person who is playing an important role in the Black Star team because he went to them before the game against Portugal which they lost. Even though he is not part of the technical team but his presence is giving some support to the players to fight till their last drop of blood. What he is doing is helping the players psychologically.