Chief Whip of the National Democratic Congress (NDC) Caucus in Parliament has accused a Supreme Court judge of trying to influence the outcome of the Speakership elections for the 8th Parliament.
Mohammed Mubarak Muntaka who was speaking on JoyNews' The Probe on Sunday, alleged that a very prominent judge contacted an NDC MP; offering an inducement should the person vote in favour of the New Patriotic Party's (NPP) Speaker nominee, Prof Aaron Mike Oquaye.
According to him, although the judge's motive was not achieved, the party will probe the issue and take the appropriate steps if necessary.
"Shamefully, a Supreme Court judge called a lady colleague telling her what they will give her, if she votes for Prof Mike Oquaye. He told her that, they will help her take care of her children, she can take fuel from a filling station for free for the next four years.
"So we [NDC] are going to look into it. We will look at the time he made those calls," he stated.
The Asawase MP was, however, elated his colleagues stood their grounds and did not fall for the influence of the NPP.
He revealed in the interview that he spent about two weeks convincing the NDC MPs to vote for Alban Bagbin as the Speaker of Parliament.
Explaining that although the former Nadowli Kaleo MP was from their side, there was no guarantee that all members of the party would be happy with his nomination.
"We were trying to let them understand that this was in our national interest to get a Speaker on the other side so that we can put a check on the executive."
"And I spent almost two and a half weeks after the election trying to reach out to as many members not only on our side but on the other side as well," he said.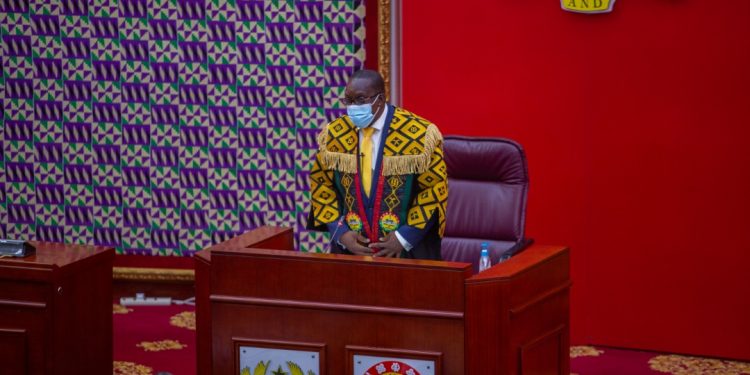 Former MP for Nadowli Kaleo, Alban Sumana Bagbin of the National Democratic Congress (NDC) was elected Speaker of the 8th Parliament of the Fourth Republic after a long chaotic process that lasted over nine hours.
Keenly contested by Prof Mike Oquaye, the oldest serving MPs polled 138 votes against his predecessor's 136 with one legislator failing to vote.
source:myjoyonline.com